A2 level of French Language course in Noida aims to provide a basic vocabulary and can do simple tasks in French at this level. In the UK, many students graduate with this level. It's a solid start and will undoubtedly enable you to do basic activities like purchasing various commodities while visiting France.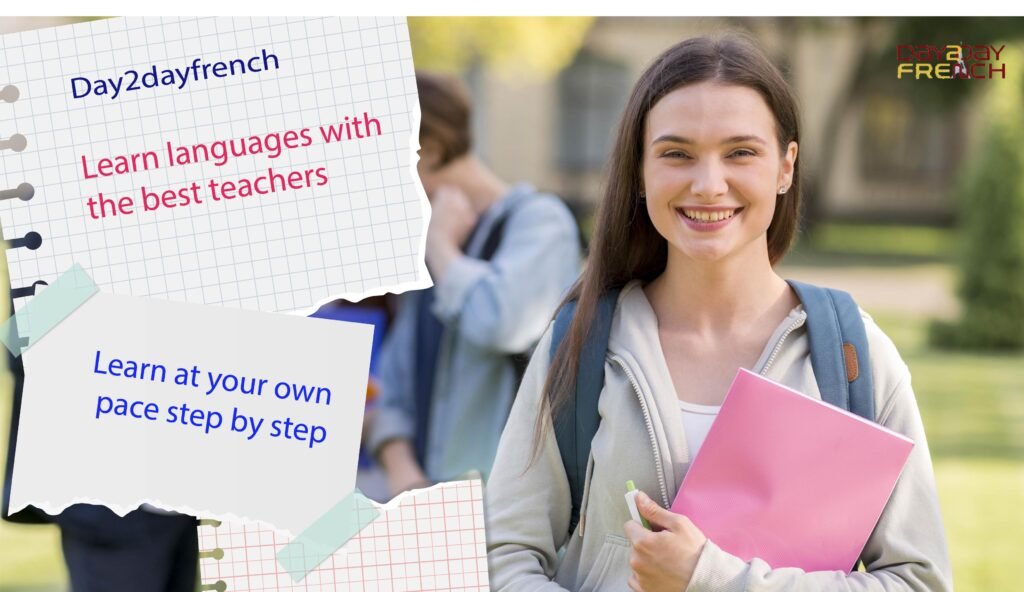 In this Level:
You are aware of widely used, standard sentences (e.g. personal information, questions about shopping, about your immediate environment…)
You are successful in communicating about everyday situations, well-known subjects, and pressing needs.
As soon as the subject becomes more complicated or unknown, you become easily lost. Another issue is those who speak too quickly.
Practical Usage:
It is absolutely possible to travel to a country that speaks the French language at this CEFR level. You should be able to cope with simple, repeated tasks (navigating the menu in a restaurant, booking a hotel). However, you'll probably discover that it's difficult to comprehend a tour guide once you're there. You cannot fit in at work with this level; employers will view it as being too low.
A2 Level French Language Syllabus
This A2 Syllabus contains an overview of what a student is expected to know at the A2 level. After completing the A2 level course, you should be able to accomplish the following:
Talk about yourself, your educational background, your job, your family, your neighbourhood
Talk about your hobbies and daily activities
Ask for goods in a shop where goods are displayed
Order a meal in a restaurant if dishes are either displayed or illustrated on the menu
Book a hotel room (face to face)
Ask for basic services in a post office or bank
Indicate the nature of a medical problem to a doctor
Make inquiries about a journey at a travel agency
Use public transport (buses, trains and taxis)
Ask your way and give directions
Buy tickets
Read notices, posters, catalogues, timetables, brochures, menus, advertisements, signs
Write notes and simple messages
Note down times, dates and places from notice boards and announcements
Note down instructions and requests such as client orders and delivery dates.
Describe events and daily activities
French A2 Level Fees
| | | |
| --- | --- | --- |
| COURSE | AGE GROUP | PRICE* |
| French A2 (weekday – online) | Adult | Rs. 15155/- |
French A2 Level Books
Summary: This enjoyable trilogy follows the protagonist as she attempts to pick up French as an adult. French students will probably not only find it relatable but also inspirational, full of annoyance and absurd circumstances.
Discover French alongside her as you follow along with her journal entries, misadventures, and even French exercises!
Summary: The Three Musketeers is a well-known work of French literature, and the publishers Hachette Francais Langue Etrangere did a fantastic job of making it easier to understand for new readers!
Summary: These short stories were written with French students in mind. The complete Short Stories by Olly series is a wonderful starting point for pupils wanting to break out of workbooks and into reading because it is written entirely in the present tense and has clear narratives.
Summary: Ready to read some authentic French short stories intended for native speakers? Great, concise literature is translated into English in this edition of the parallel text to assist beginners in reading authentic literature.
Summary: Moving around a garden in New Orleans are four generations of French speakers as history is acted out in the four lives of each generation.
Institutes in Noida offering A2 level Course of French Language
Day2dayfrench
LanguageNext
LE BBP FRENCH ACADEMY
International Lingua Institute
Institute of German Studies
Amity University, Noida
Tensai Institute of Japanese Language
Krislingua Institute in Greter Noida
Dronaa International Educon
Bigben the Language School
L2L International French Institute in Noida
Inlingua French Institute in Noida
LangEcole French Classes in Noida
Hablo French Language Coaching in Noida
Read also – French Language Institute in Noida 2022
Some FAQs
Q1. What level of French is DELF A2?
Answer. Just like Level A1, the DELF A2 exam is still considered a basic level. At the A2 level, you should be able to talk about simple tasks and understand phrases and expressions about your personal life – like your name, age, place of residence, occupation, etc.
Q2. How do you prepare DELF A2 in French?
Answer. A good way to prepare for DELF A2 is to see what the examination consists of, just like the A1 level, there are 4 parts:
Oral comprehension (Listening)
Reading comprehension (Reading)
Written production (Writing)
Oral production (Speaking)
Q3. Is DELF A2 difficult?
Answer. The DELF A2 is referred to be a false beginner level. This level can be reached after 160 hours of French language study. The DELF A2 exam consists of 4 sections evaluating the 4 language skills, namely: Listening, Speaking, Reading and Writing.
Q4. What is the difference between A1 and A2 French?
Answer. In the DELF A2, we are expecting the candidate to have the four main skills slightly more developed.
| | | |
| --- | --- | --- |
| Content | A1 | A2 |
| Reading | Reading four or five documents about everyday life situations and answering questionnaires. | Reading several documents about everyday life situations and answering questionnaires. |
Q5. Which French exam is valid for Canada?
Answer. Language tests that is accept is TEF Canada: Test d'évaluation de français, including: compréhension de l'écrit. compréhension de l'oral. expression écrite.
Q6. Is French A2 good?
Answer. A2 – Elementary level
Your level is level is A2 on the European scale (CEFR). It's an ELEMENTARY level, you have some vocabulary and can get simple things done in French. Lots of people in the UK leave school with this level. It's a good beginning and will definitely help you buy various souvenirs when you are in France!
Q7. What level of French is fluent?
Answer. B2 is an upper intermediate level (what I usually call "fluent"), directly below C1.